Description of Products
Aluminium Platform with Trapdoor and Ladder
Scaffolding Aluminium Plywood with trapdoor access is a component part of modular system Ringlock and Cuplock sytem.
It is made from aluminium platform frame with anti-slip plywood. The open widow offers an access way in construction. Aluminium plywood can includes aluminium single ladder for climbing. It is also can not include ladder itself, but accommodate with other single ladders.
Aluminium plywood with trapdoor are include hooks to connect with scaffolding horizontal parts. There are 2 types of aluminium-ply trapdoor scaffolding planks according to different hooks. One type is used to put on O ledger of ringlock scaffolding, another one is used to put on U ledger of ring lock or U transom of euro frame scaffolding.
Width of the plywood is in 610mm(24'') standard. Lengths are depends on the horizontal part sizes.
Get more information, specification, load capacity and price of the alumimium plywood and cuplock ringlock system components from wellmade scaffold , ISO9001 & CE certificated, 50,000m2 auto to 49 countries. ISO3834 and EN1090 Welding Certified safety materials.
| | | | |
| --- | --- | --- | --- |
| Code | Item | Size | Weight(KG) |
| WMAL2401 | Trapdoor Scaffold Platform 1.07m | 610mm(24") x1.072m | 11KG |
| WMAL2415 | Trapdoor Scaffold Platform 1.57m | 610mm(24") x1.572m | 15KG |
| WMAL2420 | Trapdoor Scaffold Platform 2.07m | 610mm(24") x2.072m | 19KG |
| WMAL2425 | Trapdoor Scaffold Platform 2.57m | 610mm(24") x2.572m | 23KG |
| WMAL2430 | Trapdoor Scaffold Platform 3.07m | 610mm(24") x3.072m | 27KG |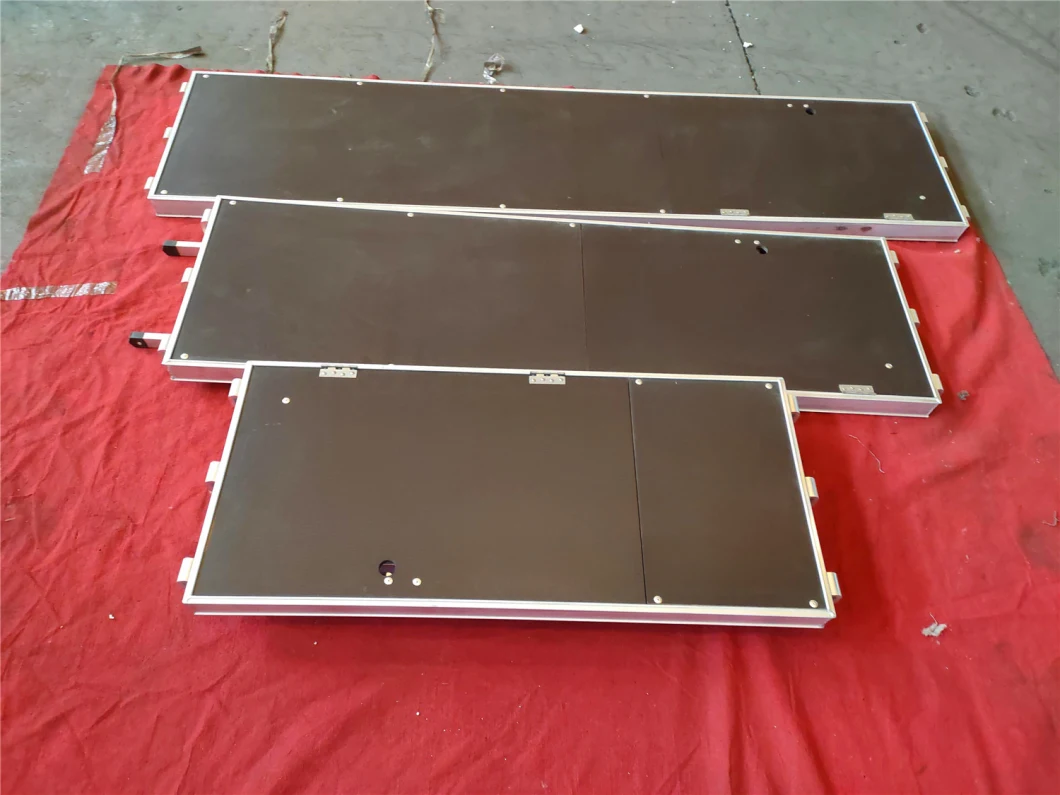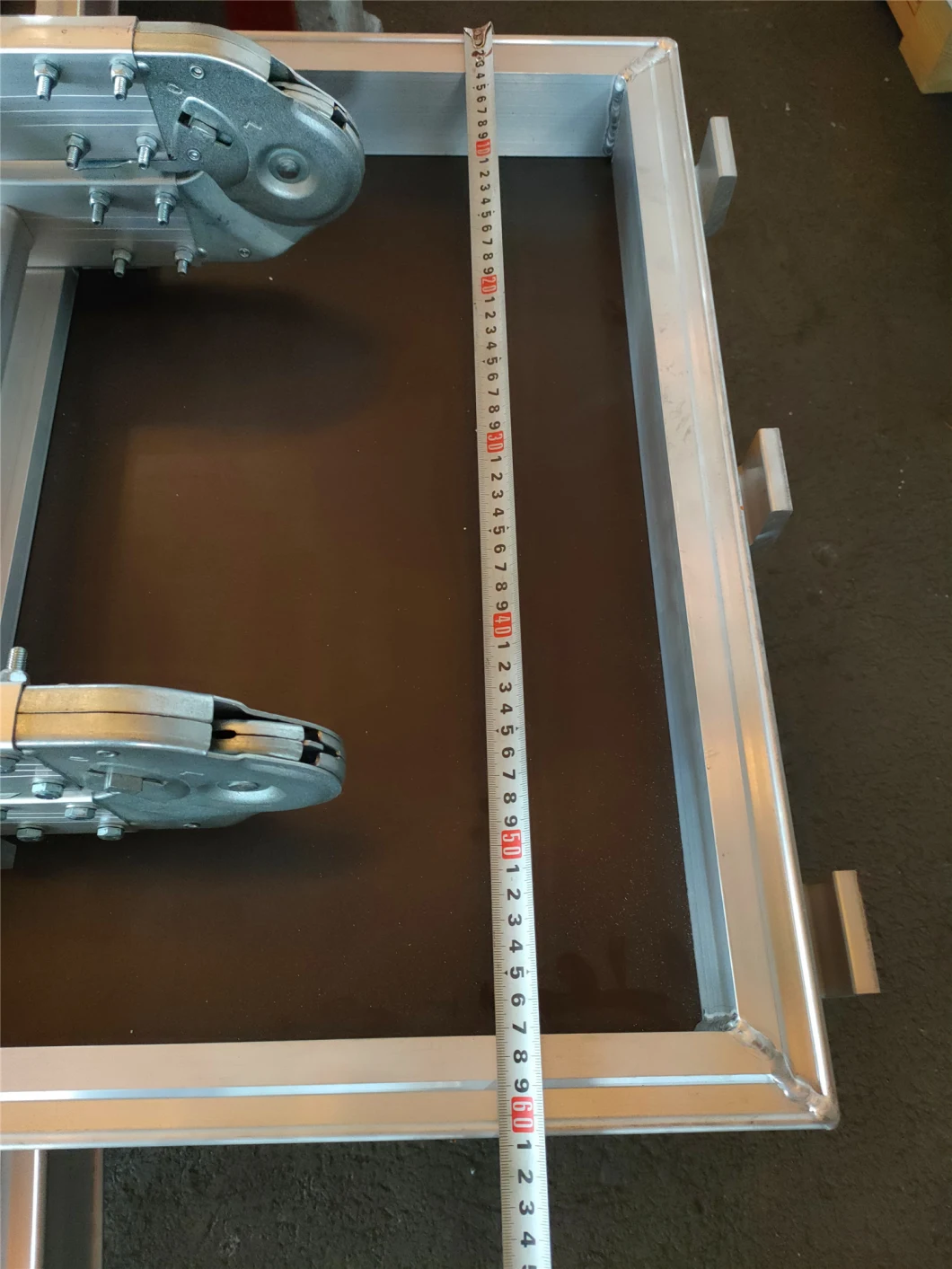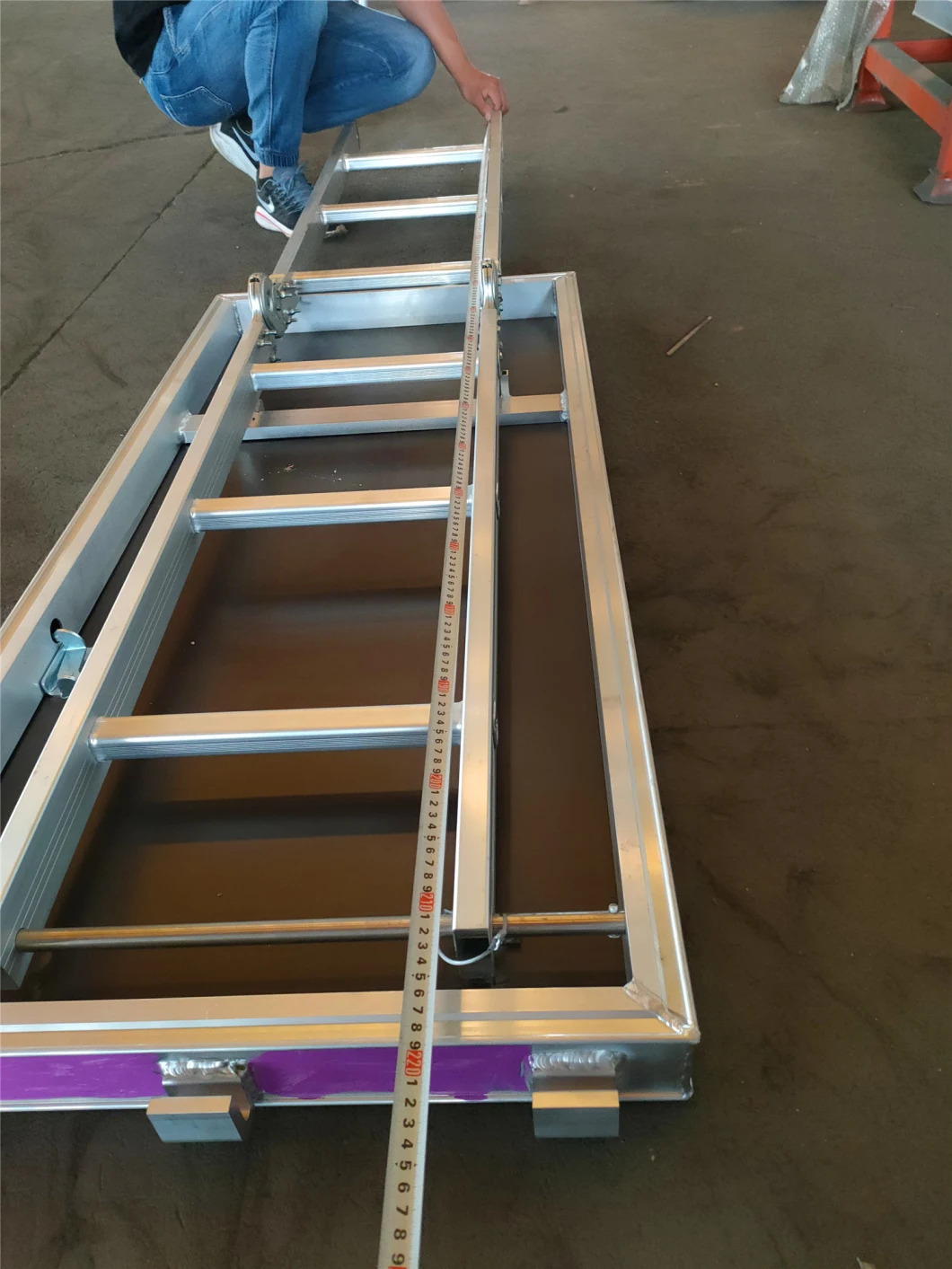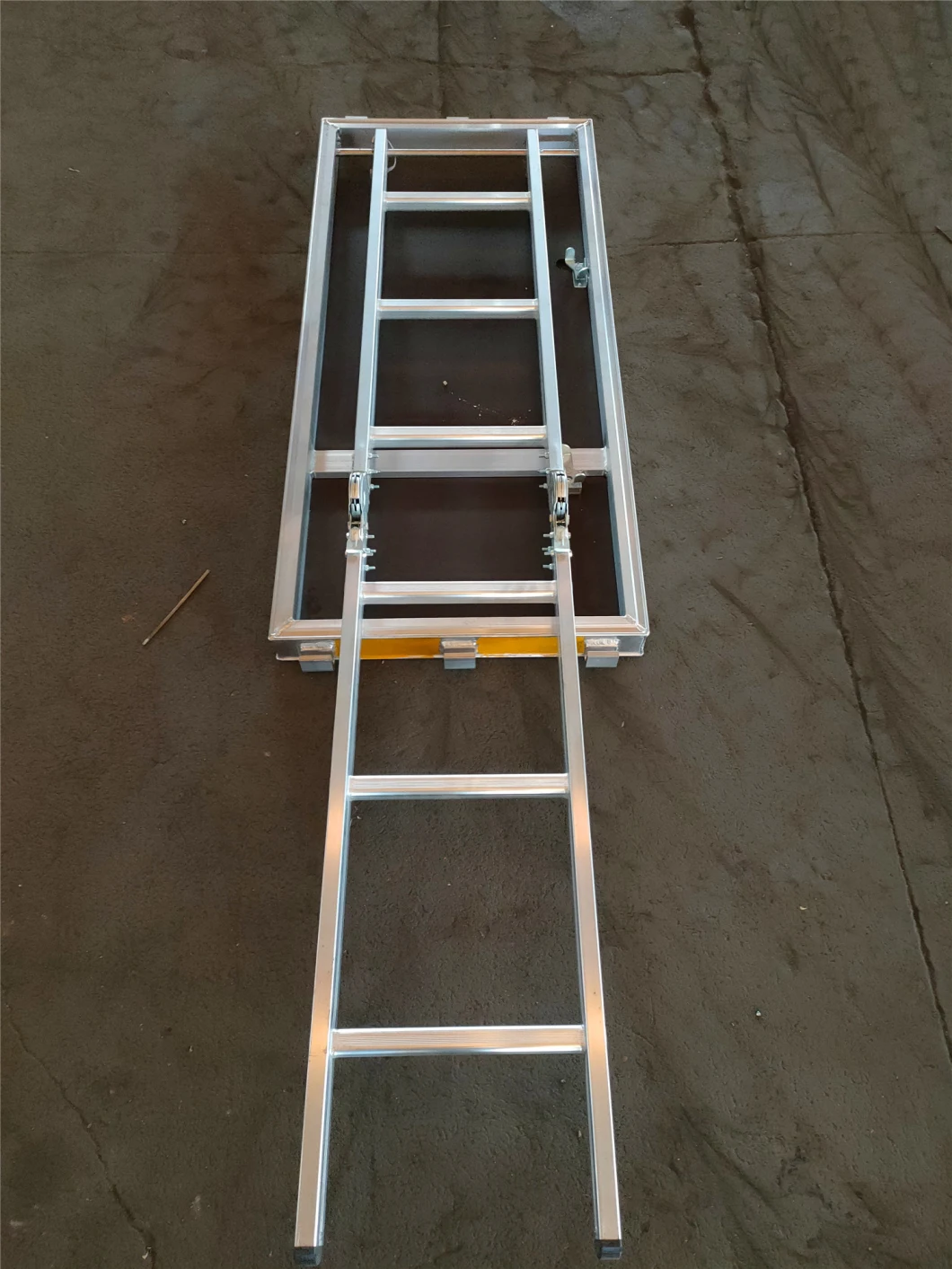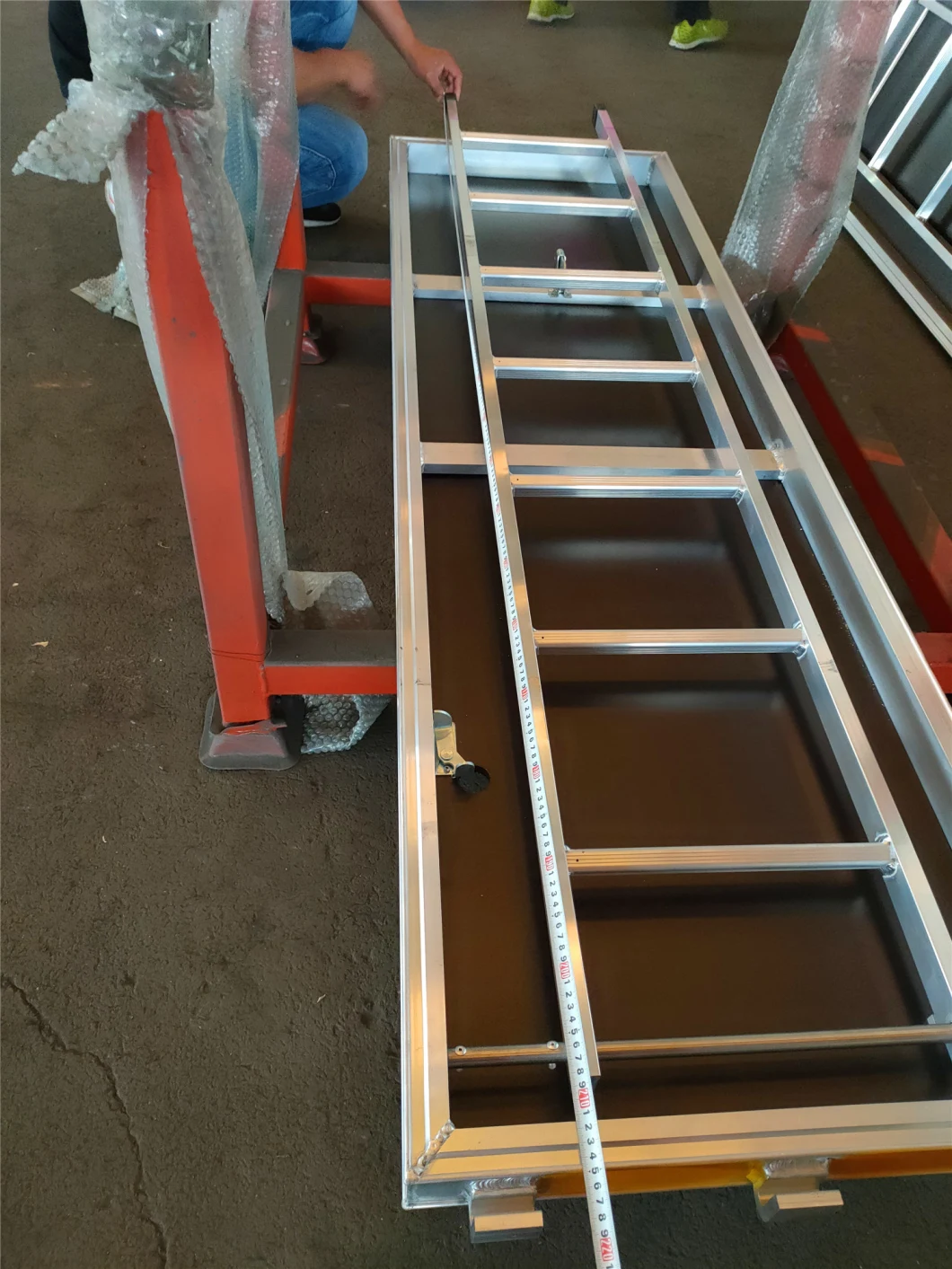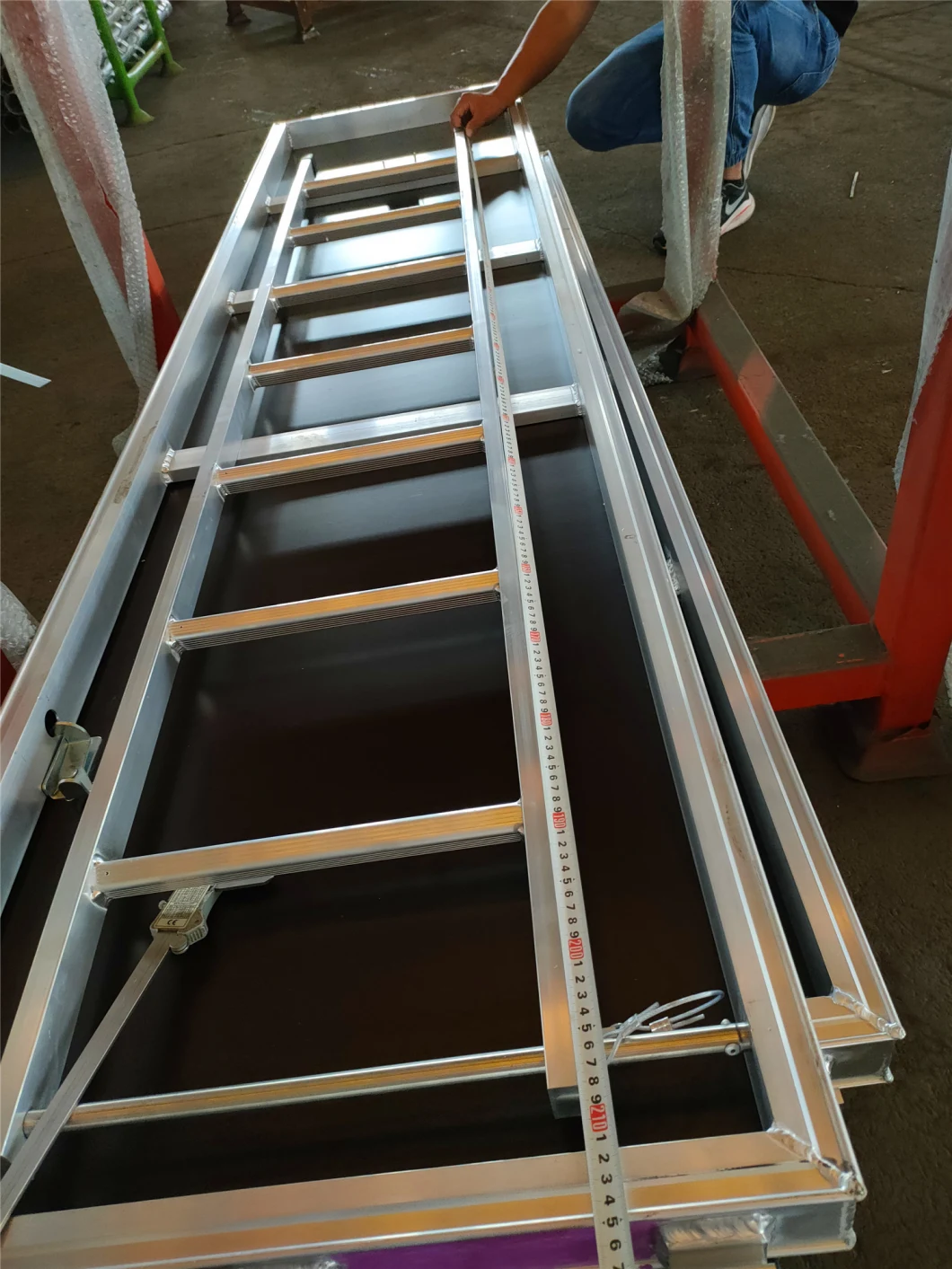 Company Files
Wellmade Scaffold Co.,Ltd
is a leading Scaffolding Manufacturer in China,Located in Tianjin,China.
We produce high quality Scaffolding Systems including:
*Steel Pipes and Couplers
*Ringlock Scaffold
*Cuplock Scaffold
*Kwikstage Scaffold
*Frame Scaffold
*Formwork Props
*Scaffold Plank
*Formwork Panel and Formwork Accessories
Wellmade Scaffoldings are conformed to ISO9001:2015 Quality Management System and international scaffolding standard of BS1139, En74, EN39, EN10219, EN12811, En12810, AS/NZS 1576.
Find further products and more information welcome to visit Wellmade website
wellmadescaffold.en.made-in-china.com

With over 20 years of manufacturing and exporting experience to over 55 countries,Wellmade Scaffold has offered scaffolding products to various construction projects specialize in Commercial and Industrial Construction,Oil ,Gas&Chemicals,Power & Energy and Mining & Refining projects.
Wellmade Scaffold offers services from Scaffolding materials fabrication to loading,also offer Door to Door service.Wellmade Scaffold has a group of professional engineers to offer scaffolding drawing and designing solutions.
Welcome to contact by mail to get quotation,our sales will reply you in 24 hours.